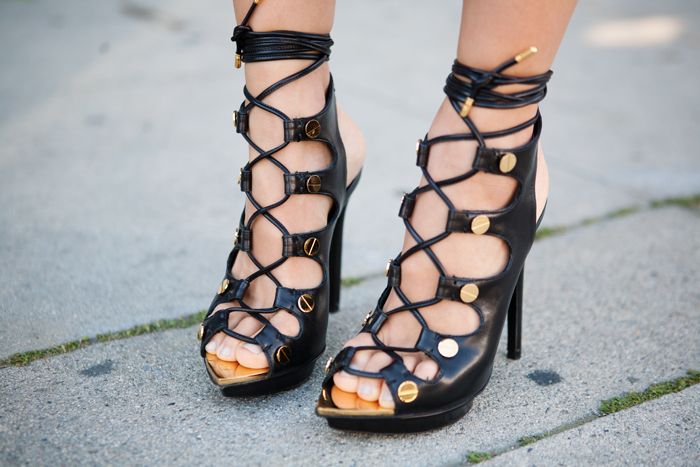 photos by Colin Sokol

(J Brand sweatshirt, Love Leather perforated leather skirt, Tom Ford lace-up sandals, Theory bag)
The cracked out shoe + most basic clothing possible formula never fails me, so why not take it to the extreme? The Tom Ford story begins with the dark shift that occurred when I wore these shoes on a shoot last month here in LA. 20 minutes on my feet and it was over. I started to envision all the ways that they would impart meaning to the outfits both boring and event-appropriate and then just wasn't strong enough to resist. I eased into my initiation with the most relaxed of outfits, a shrunken sweatshirt top and a perforated leather skirt that's become a new go-to. Can't wait to play around with these more.