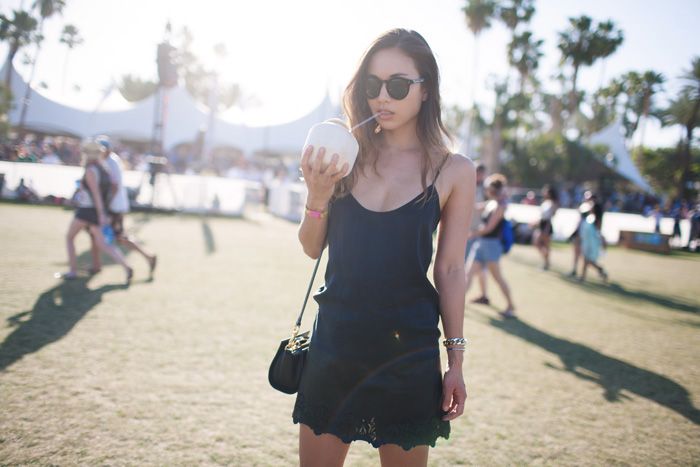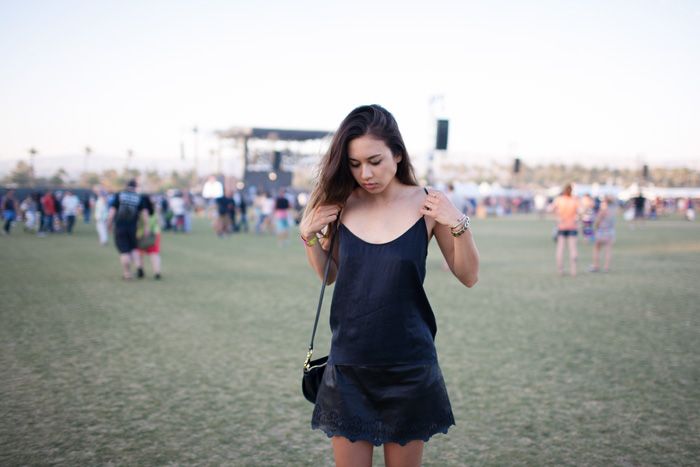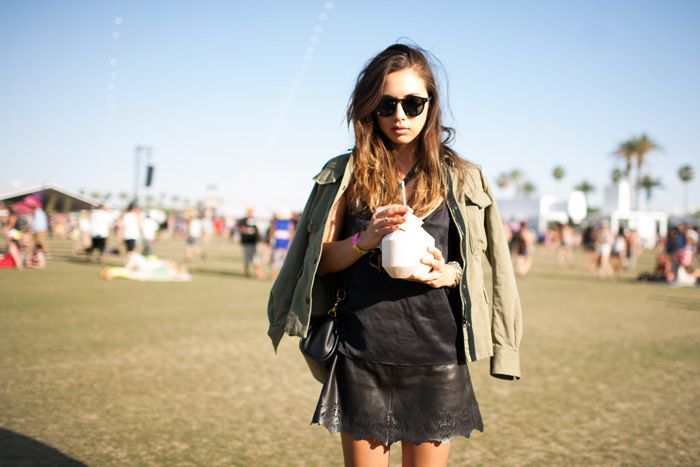 (Illesteva Leonard 2 sunglasses, Just Female silk camisole, Rag & Bone Paris skirt and Nakamura jacket, Alexander Wang Pelican bag, Balenciaga cutout boots)
photos by Colin Sokol

Saturday at Coachella I wore all black, balancing out the sticky factor of a leather skirt in the desert with a silk camisole I think I packed by mistake. I answered some questions for Rag & Bone's blog – head over that way to find out my vote for best dressed, what I like to spray on my face, and which Band-aids are the only ones worth buying! Now who's ready for Stagecoach?