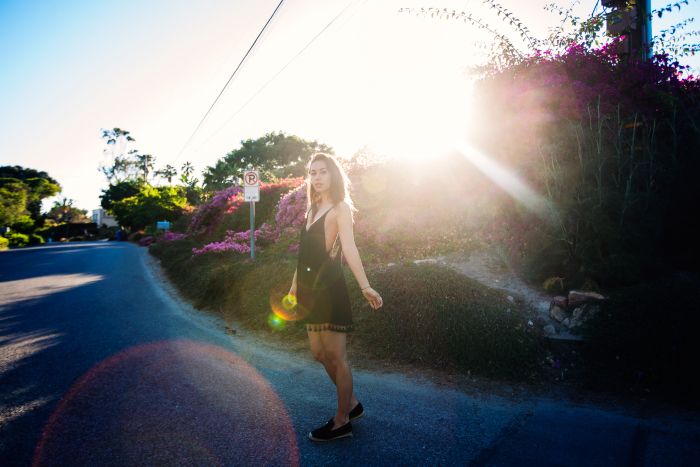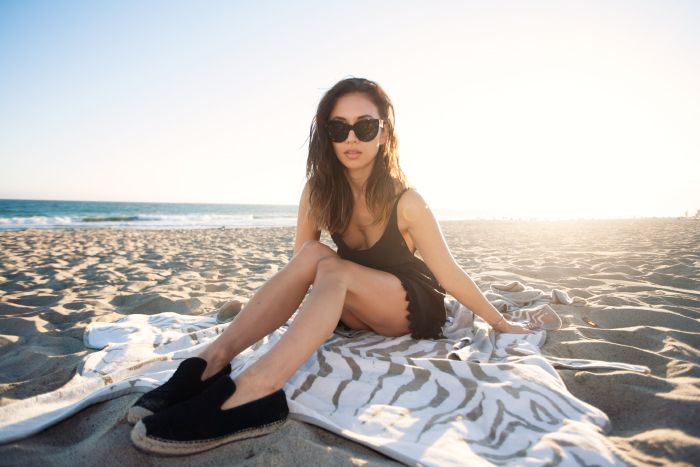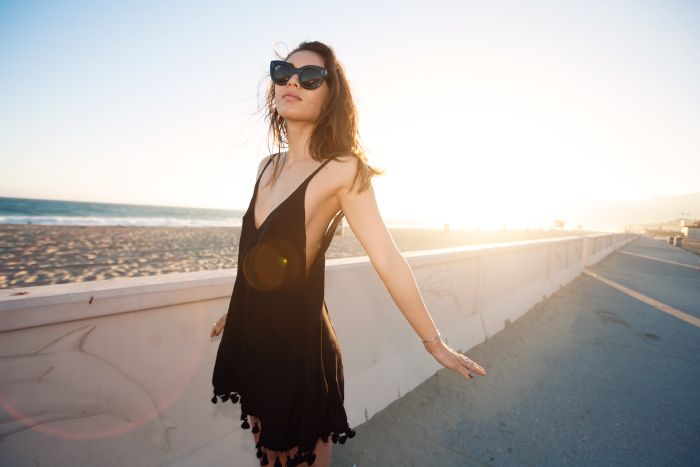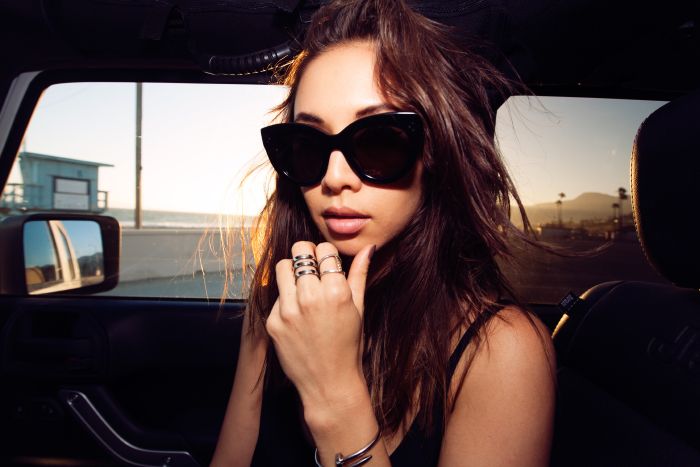 (Reformation Taurus dress, Céline espadrilles and sunglasses, Maslin & Co. Towel)
Why is the beach so empty? Cause the wind was of the strength level that would barely let a towel lie flat. Especially one with so many corners. So also a really funny day to break in this open all over the place dress! Before quietly stashing it away with my 90 other black slipdresses.
Also – a thing about me is that I'm obsessed with a Podcast called Weird Adults with Little Esther, and one of my life dreams came true when Esther had me on last week. You will only understand how much I actually mean that if you listen to it. This way to an hour you won't want back.