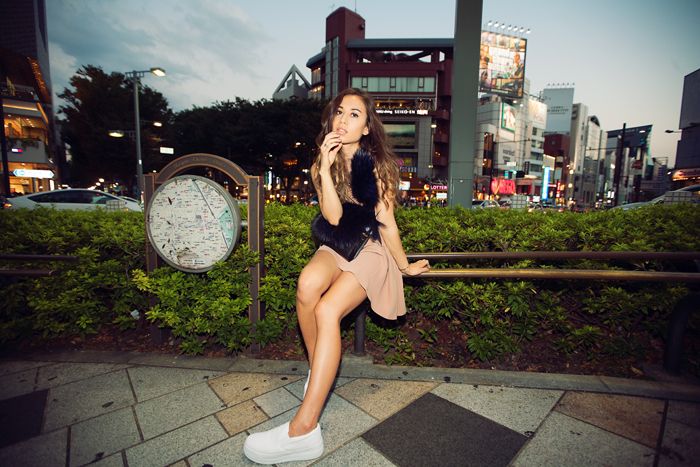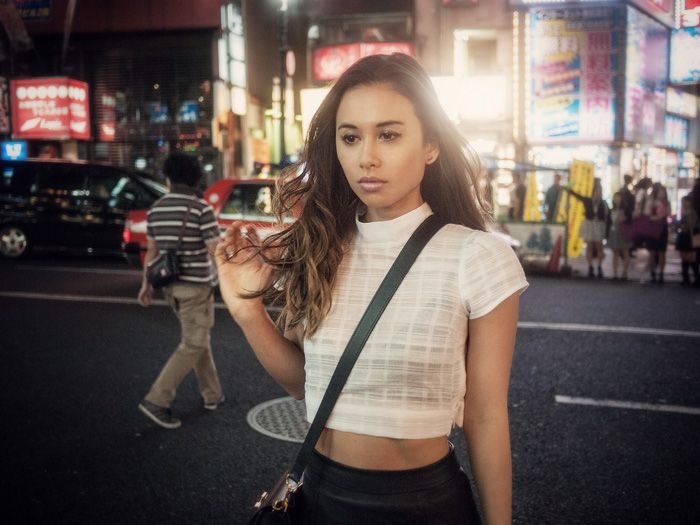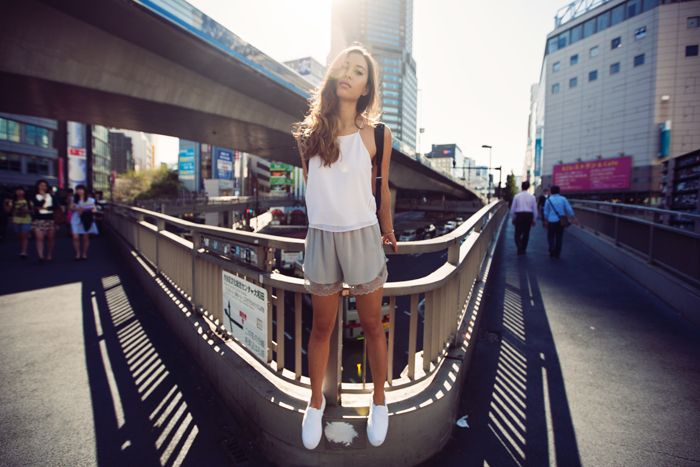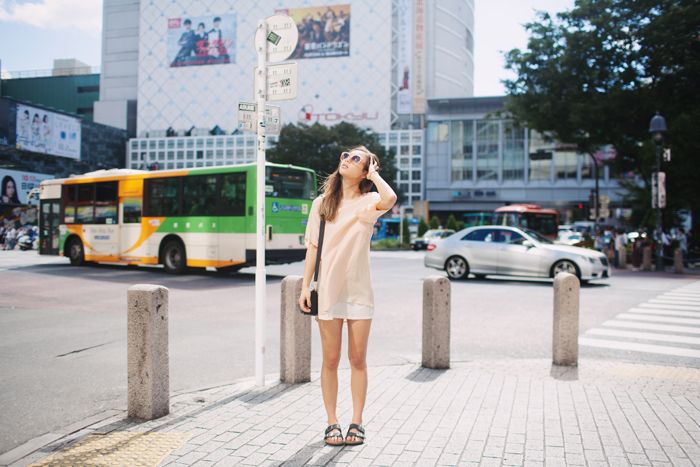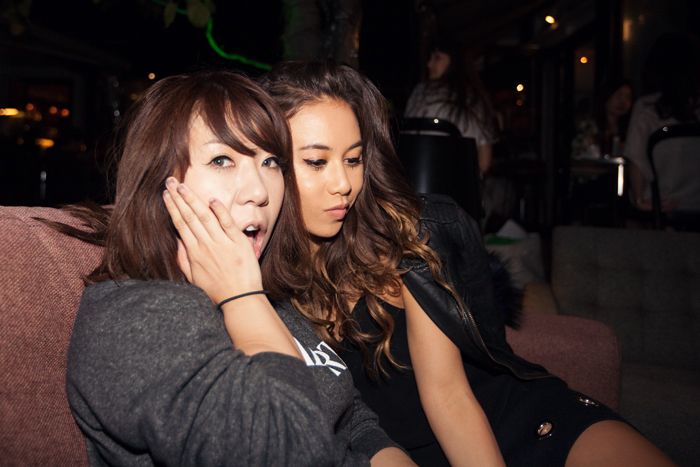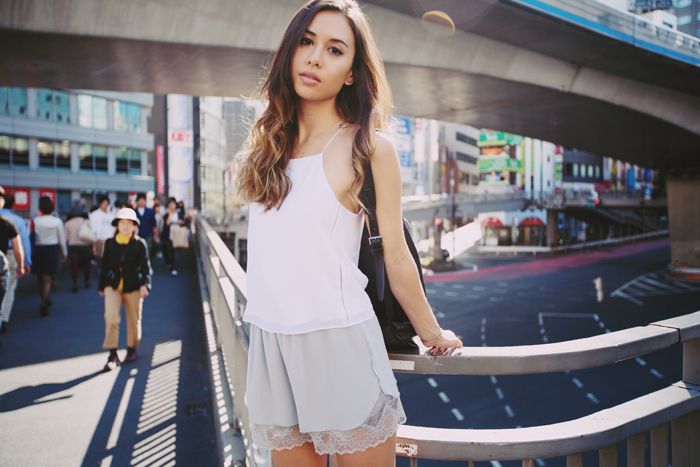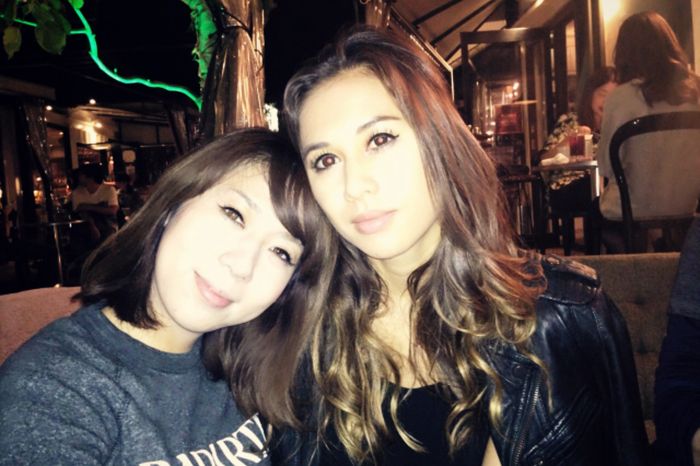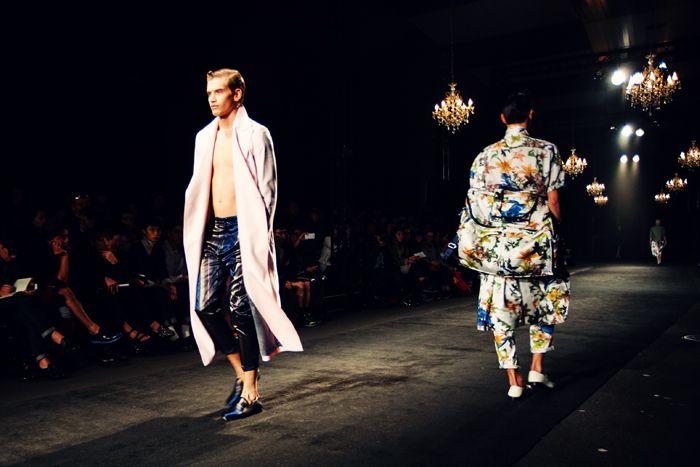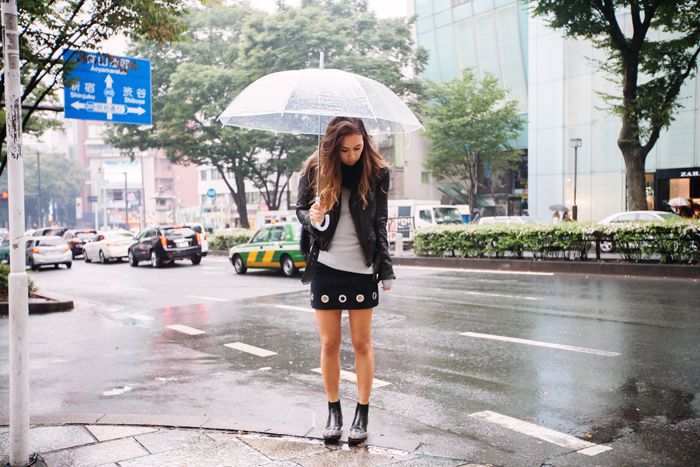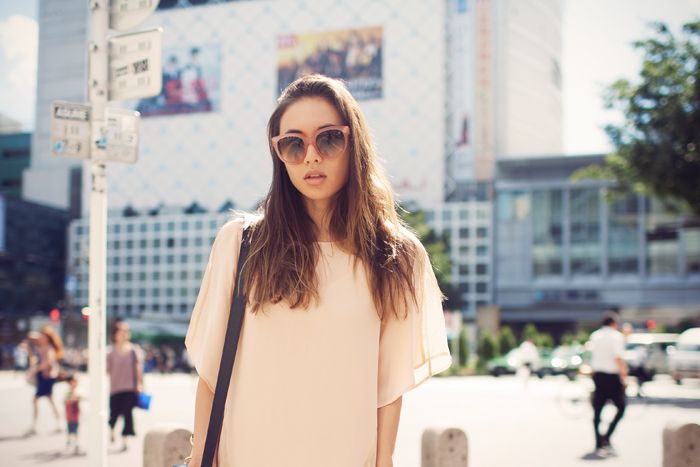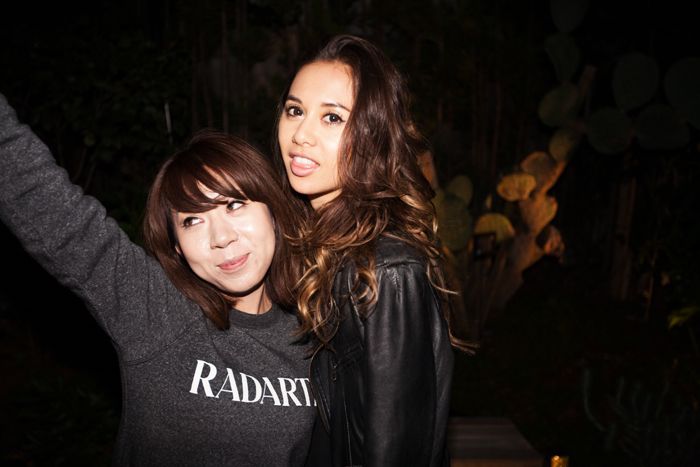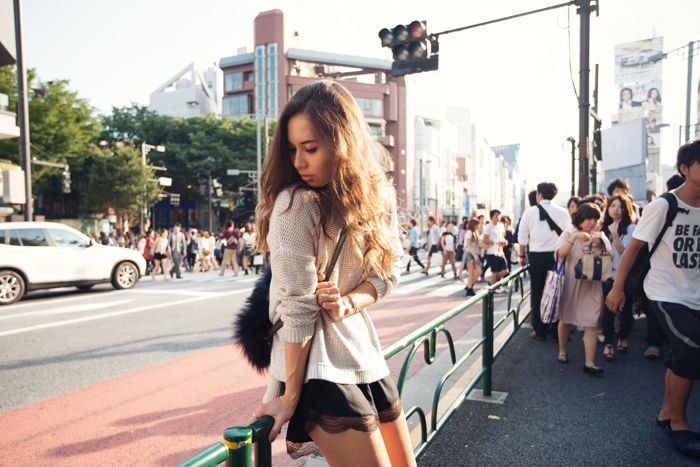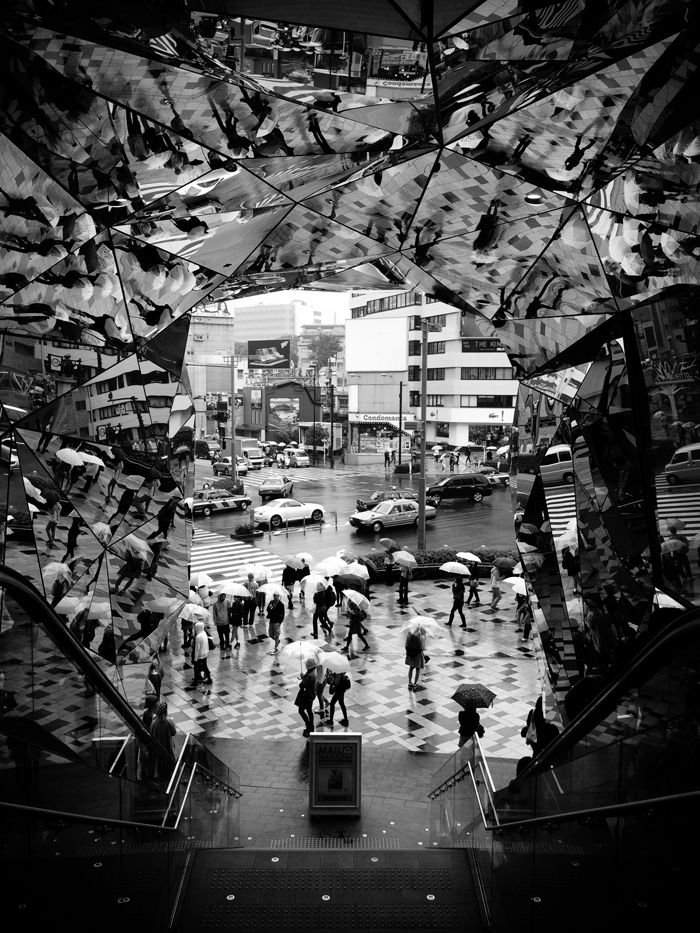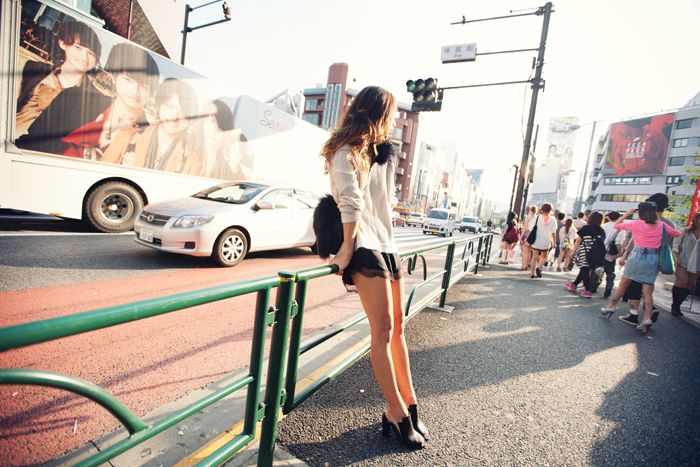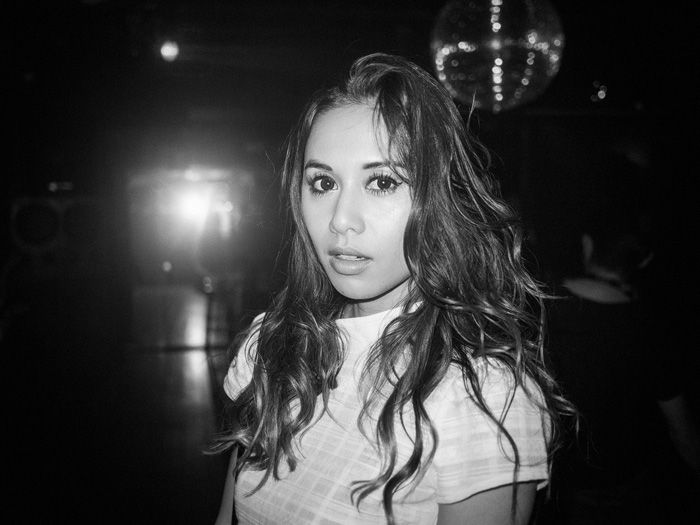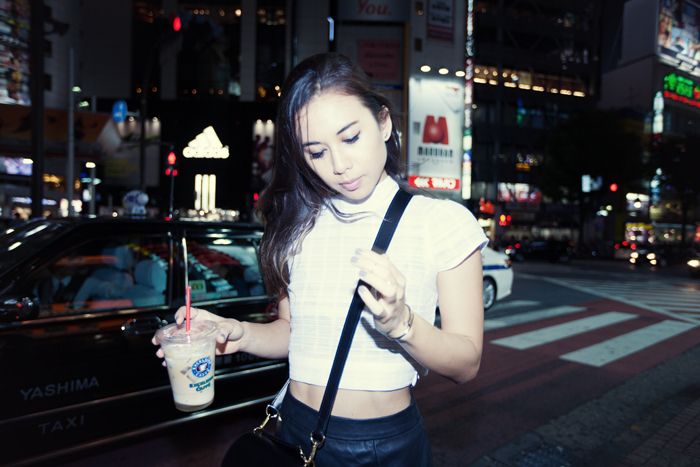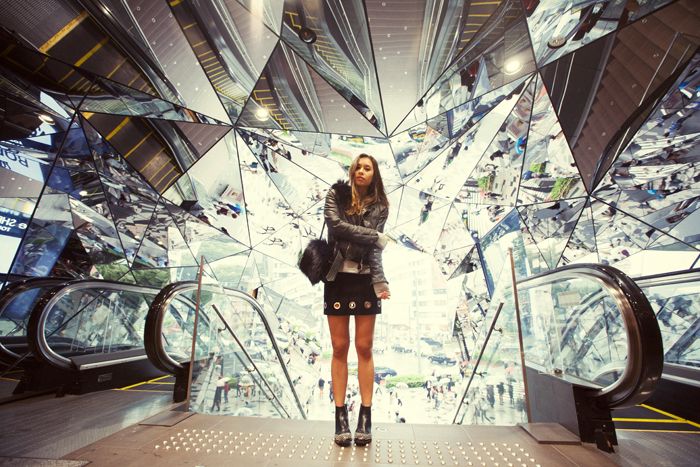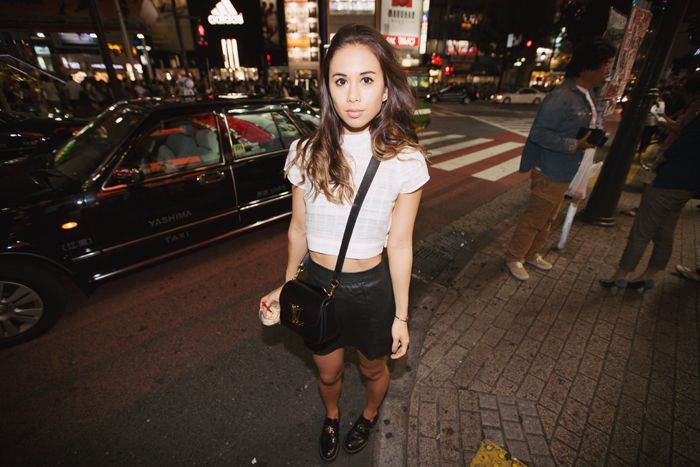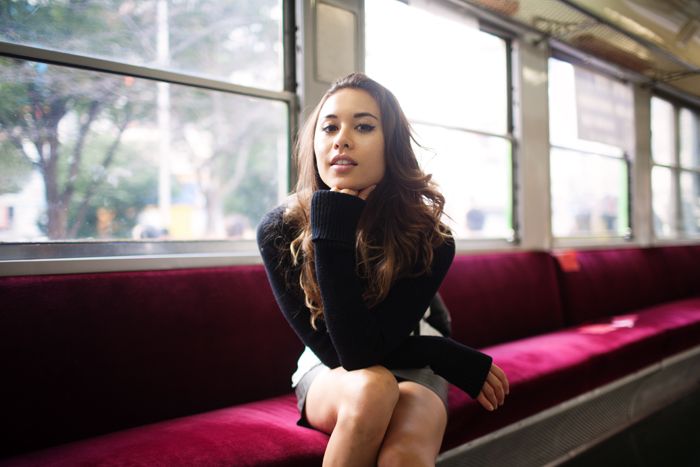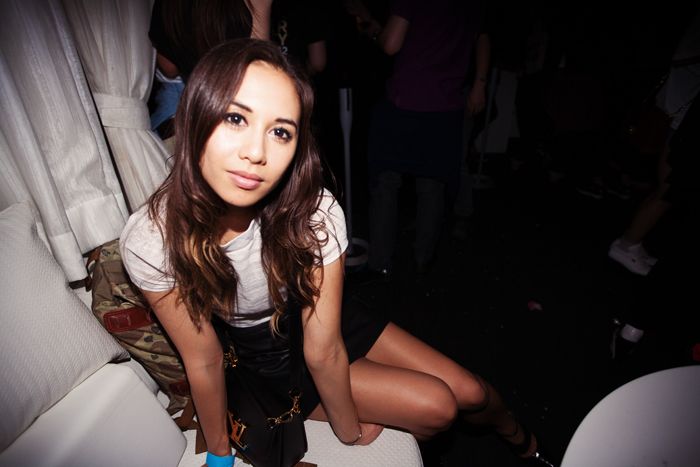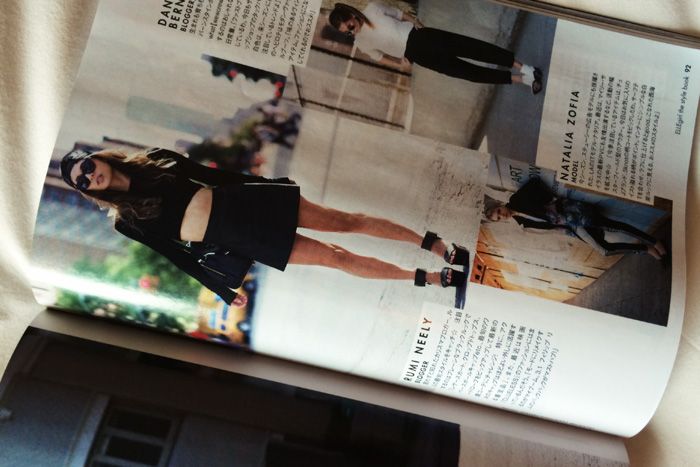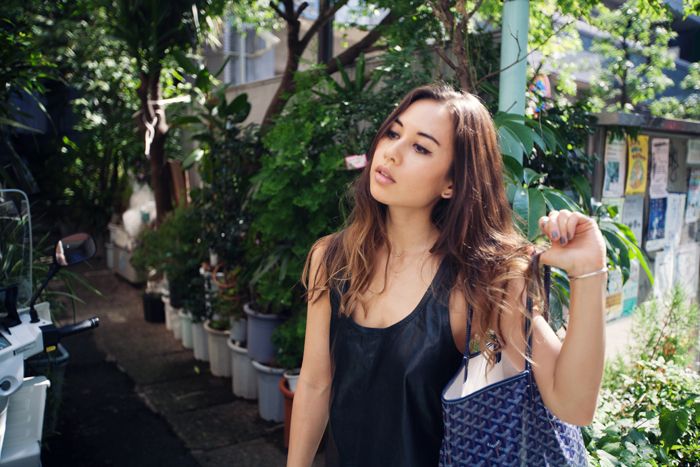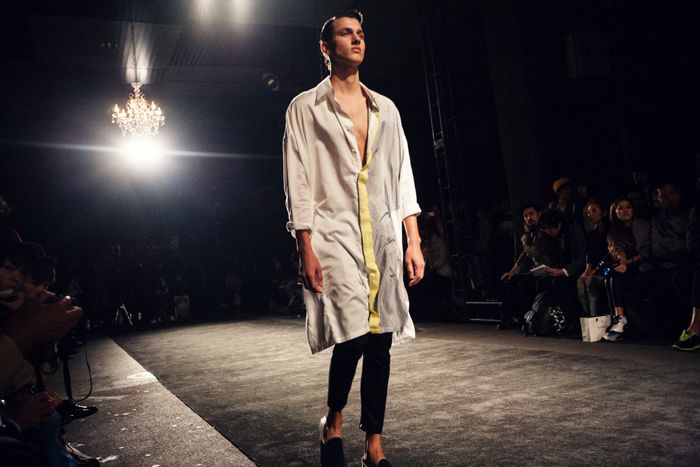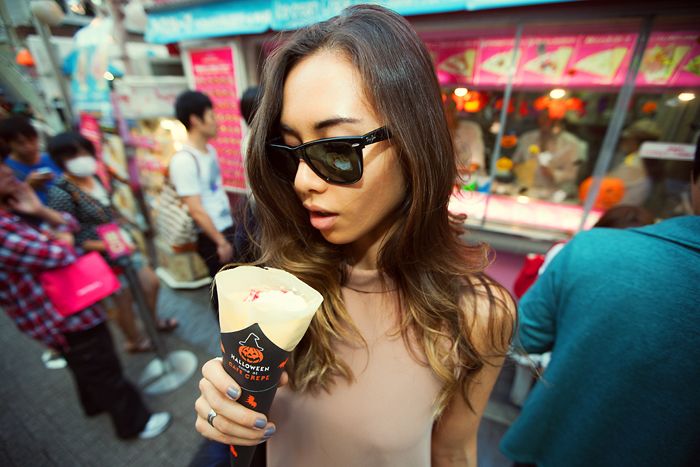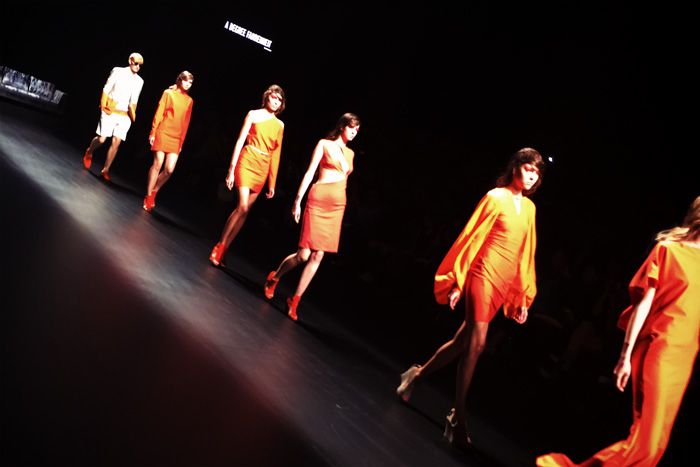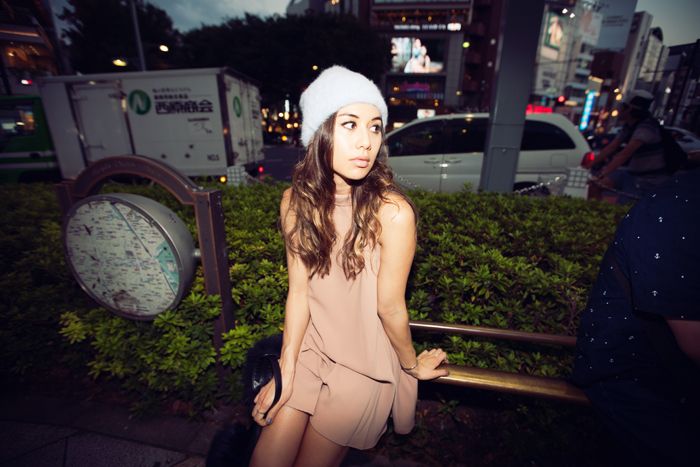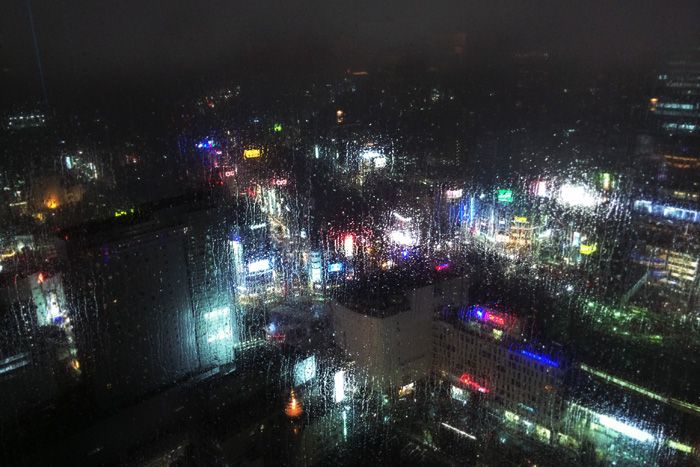 Starting the new year off right. With a post I meant to put up two months ago. I gave you guys glimpses into my experience at Tokyo fashion week via Instagram updates and outfit posts but here's a fuller scope of what I got into over there. With the traquillion times I've been to Japan the past few years, this was my first time getting to attend the shows at their official Mercedes Benz fashion week. These were shows that were unafraid to take very honed in angles. The A Degree Fahrenheit show was executed completely in tangerine orange, Murua was Neverland whimsy complete with a crinoline parade, and Somarta's neutral toned kimono dresses were streamlined to perfection.
My favorite was the last show I attended – menswear line Sise by Seishin Matsui. Which was also the night of the typhoon that made drinking Moscow Mules at the top level of the Cerulean a pretty surreal experience (see the photo that is second to last). Imagine an outdoor show at night in a stadium with torrential rain coming down on all sides lit by chandeliers that were good at swinging eerily. But anyway, if you want to re-learn how to style existing things in your wardrobe, look slightly Swedish, and wear pants in general you should watch this video. There's an effortless look for everything here and yes I know that's a curse word. See: blogger road trip desert edition and answering the door of your hotel room in Vegas anytime before 10am. If I haven't convinced you yet, watch it for the song. Trust me it's awesome. All 15 minutes of it.
Thank you so much for MBFWT and Murua for having me and I hope you guys enjoy the photos of one of my favorite cities!
明けましておめでとうございます。日本の皆様には今年もよろしくお願いいたします。
新年一番、去年から2ヶ月も怠っていたポストから始めたいと思います。去年のうちからも東京のファッションウィークやコーディの写真をチラチラとインスタグラムで紹介していますが、このポストで全貌を見てくださったらと思っています。この数年数えきれないくらい日本に行きましたが、今回初めてメルセデスベンツの公式ファッションショーに参加させていただきました。日本のデザイナーの超ユニークなアプローチは世界にもまれなものです。A Degree Fahrenheit のショーはすべてタンジェリンオレンジの色彩で、Murua の幻想的なネバーランドはクリノリンのパレードでその効果抜群、Somarta の自然色の着物風ドレスは きれいな流水線で完璧なショーにおさまっていました。
ご招待してくれたメルセデスベンツ.ファッションウィークとMurua にこの場を借りて心から感謝します。皆様に私の大好きな都市の写真を楽しく見てくださればと思います。
皆さんよいお年を。