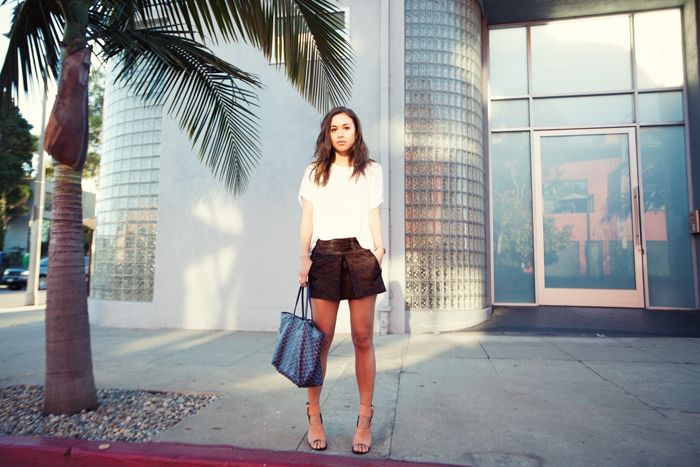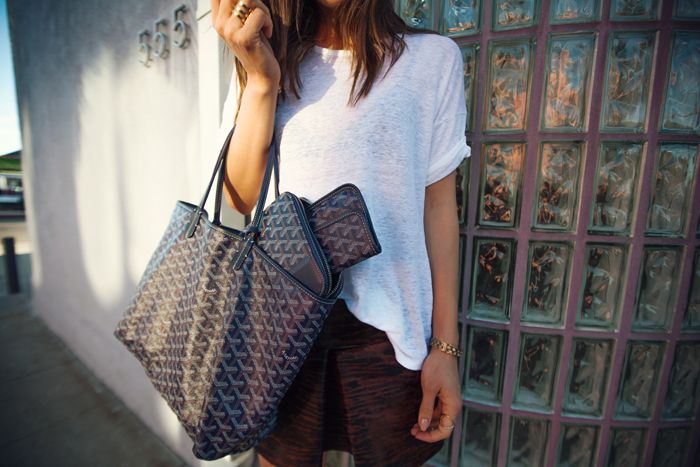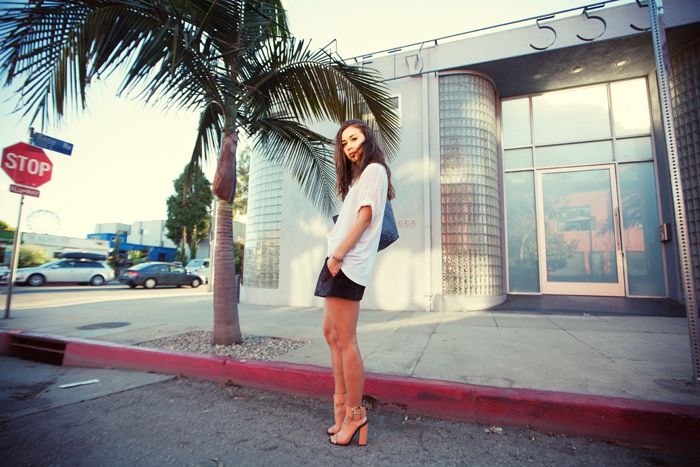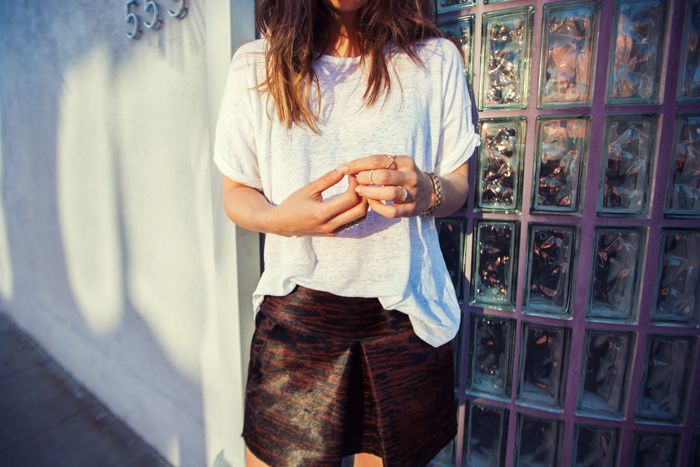 (Isabel Marant for H&M tshirt, Isabel Marant skirt, Céline buckled mules and cuff, Goyard Saint Louis tote, OPI nail polish in Samoan Sand)
So lucky to have freakish 80 degree weather in LA this week cause something about the tshirt by itself option is such a relief. One of the angles I took when shopping the H&M collection with just the slightest bit of foaming at the mouth was buying every white tshirt in sight, including ones that were targeted at other genders. Cut and opacity-wise, there was a lot going on that was perfect. The rolled sleeve version is super ideal for dressing down this main line structured piece along with all things Goyard that came away from Paris fashion week with me.
Merry Christmas and happy holidays to my beloved readers!