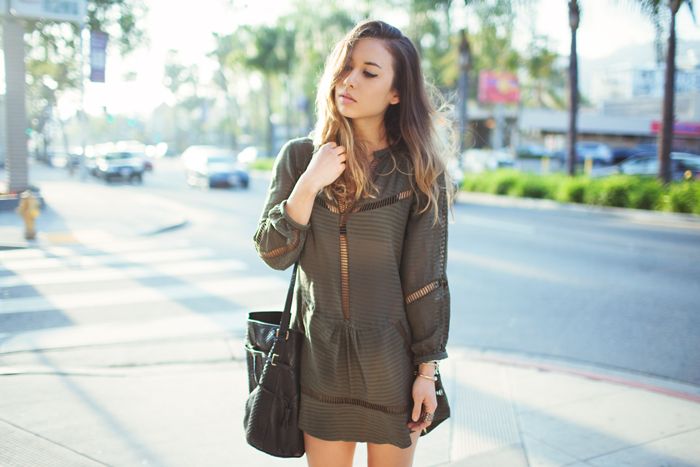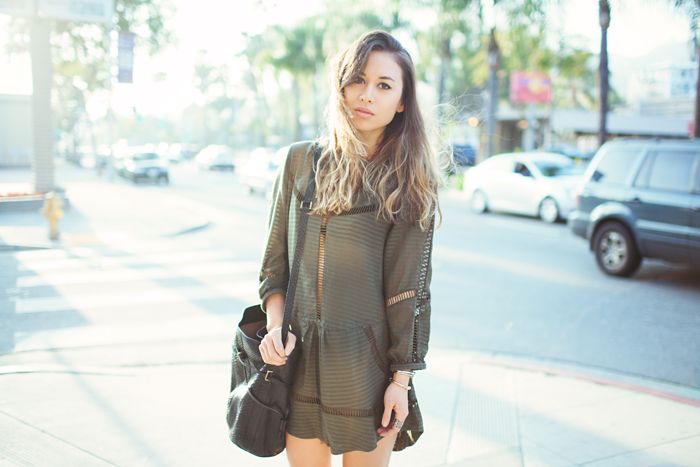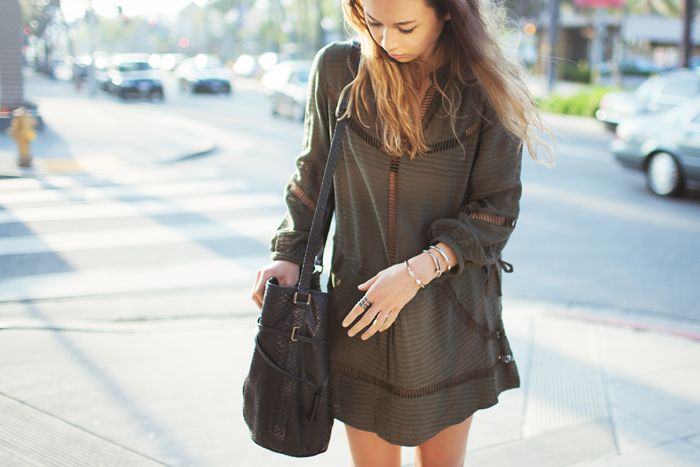 (Iro Zayne dress, Barbara Bui bucket bag)
Shot these on Sunday after flying in from London in the afternoon. I dropped my bags off at my house, threw on this little Iro dress I got in Paris, and got the hell out of there before my bed started whispering everything alluring to me. Managed to make it through drinks and a dimly lit dinner before everything transitioned into slow motion and effective human interaction was no longer an option. But no jet lag! Score.
Iro is one of my favorite French brands, I visited their shop in Le Marais twice to make sure I had scoured it the right amount. And I feel like I'm 80 percent more Coachella ready because of it. The best non-boring everyday pieces, and yay now they're finally opening a store in New York. If you're wondering how difficult it was to force myself to choose the army green over the white, it was right around a level 9.