Before the California cold snap, this is what I decided to prance around in late one afternoon before we headed to one of my favorite beachside bars to watch the sunset and the specks of a Christmas tree being lit on the pier.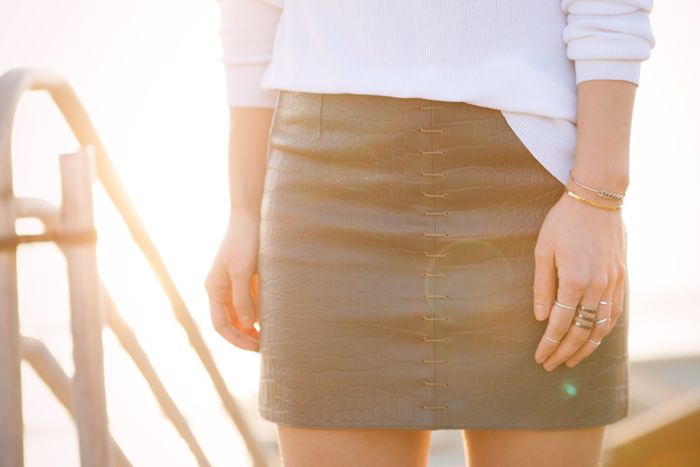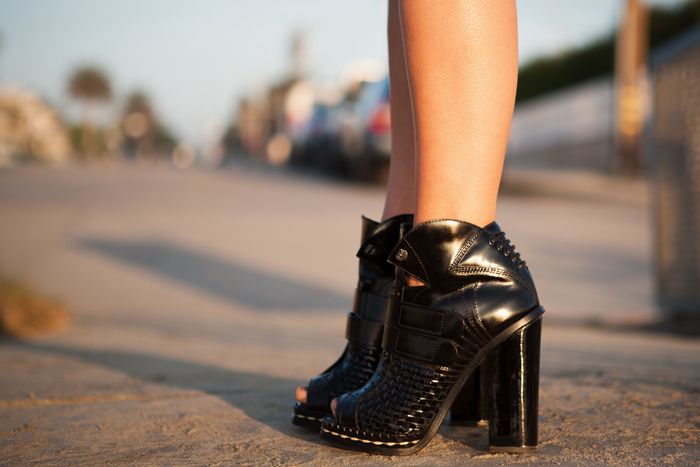 photos by Colin Sokol
(Theyskens' Theory sweater, Alexander Wang croc embossed miniskirt, Proenza Schouler boots, Pascale Monvoisin and Jennifer Zeuner bracelets)
I kept the crazy on my feet with the Proenzas and kind of grungy clean everywhere else. I keep on thinking I should be getting burnt out on the miniskirt thing but for some reason they're just becoming more addictive. Back in the early days of my blog, my uniform pretty much flip flopped between bandage skirts and slightly more flouncy skirts (and always the solid footing of a hoof-shoe) so it feels a little comforting to get back on that..horse.