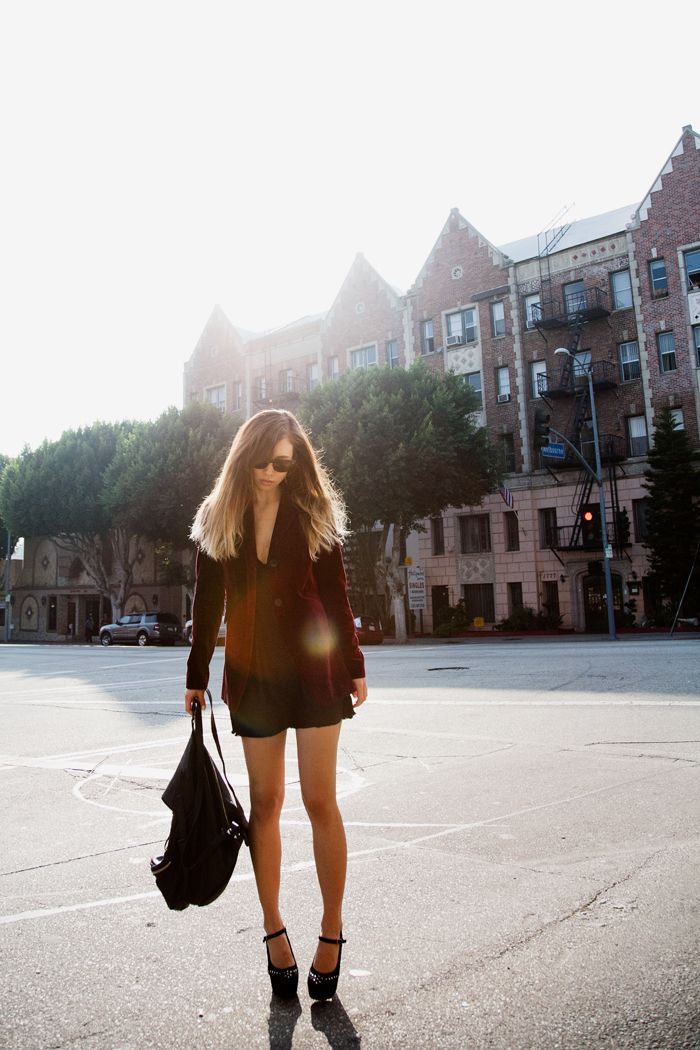 (Theory blazer, vintage slipdress, Alexander Wang backpack, Marni heels)
Having a '90s moment. Mostly inspired by buying this velvet blazer and dealing with the problem of how not to look like a displaced holiday catalog grinner afterwards. The slipdress, neo-Maryjanes, and backpack recategorize it quite forcefully. I pulled this Wang classic out from underneath a pancake stack of bags in my closet. It used to be one of the most pivotal accessories in my wardrobe a couple years ago and it might be time to be friends again.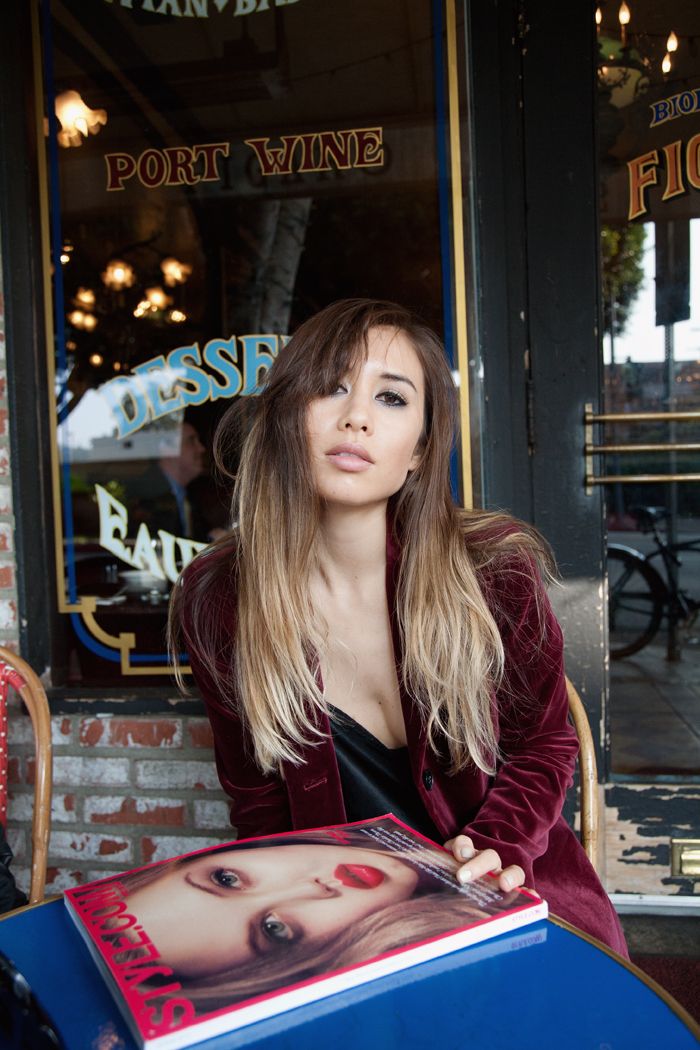 Having a latte (me) and wine (Bryan) break at Le Figaro in Los Feliz and practicing my Wixsonface at his gleeful request. Btw the new Style.com mag is rad – pages and pages of Tommy Ton eye candy and all the best runway inspiration. Total fashion month bible.